Can you all believe it is June?!! This year is just flying by and I can't believe my baby is going to be 1 this month. I hope you all had a wonderful weekend! The weather here was absolutely gorgeous so we spent as much time outside as possible. This post is long and picture heavy but try to make it to the bottom so you can hear about my other exicting announcement!
My mom gave Miller these overalls a few months ago so I was trying to snap some pictures of him in them- after I sent her this one she requested one from the front without the pacifier in his mouth.
I don't think I've talked about it here but Miller has become a pacifier baby. At first I hated it but once he started taking it around 8 months he starting sleeping through the night!!!!! So for the time being it's a win in our book.
Here is what it looks like if you try to take it away from him:
The paci is back and we are happy.
Friday night we spent time riding around in the wagon- which is his new favorite thing and Kyle and I dined al fresco with some pizza that we picked up from our local Italian place.
On Saturday we headed into Baltimore for the
Taste of Three Cities Food Truck Gathering
. The gathering featured food trucks from Philadephia, DC, and Baltimore. It was so much fun and the food was so good. It was a little crowded and I think next year we'll bring our own chairs and blankets so we can relax in the shade a little longer.
The food trucks we tried were:
Made in the Shade Lemonade
DC Taco
Philly Farm Truck
Kommie Pig
Bistro Lunch Box
Rita Loco
Sinplicity
Flavor Cupcakery
Anthropologie top
I blogged about on Friday and I'm obsessed!! I will fill you in on more on Wednesday.
Sunday we spent most of the morning cleaning but we did get a chance to hit up the pool and give Miller a ride on his tricycle I snagged FREE for him from a neighbor!! My neighborhood has a virtual yard sale on Facebook and people are constantly just giving away kids stuff- it's awesome!
It's one of those tricycles that he can grow into but right now we can just push him around- I think it's time to pick up a helmet!!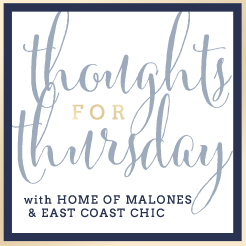 We can't wait to read your thoughts and get to know you a little better or meet some new bloggers we haven't met yet!! We hope you get to know us a little better too!!